March 20, 2012 | by
admin
|
carlos
,
dance
,
events
,
flipz5
,
Miami
,
music
,
photography
,
Rok The Spot
|
2012
,
Events
,
fsob
,
Game of Thrones
,
meme
,
miami
,
Miami Beach
,
moombahton
,
schedule
,
Smog vs Basshead
,
Smoothie Wolf
,
Winter Music Conference
,
wmc
|
No Comments
Welp, one of the best holidays of the year is here one mo'gain.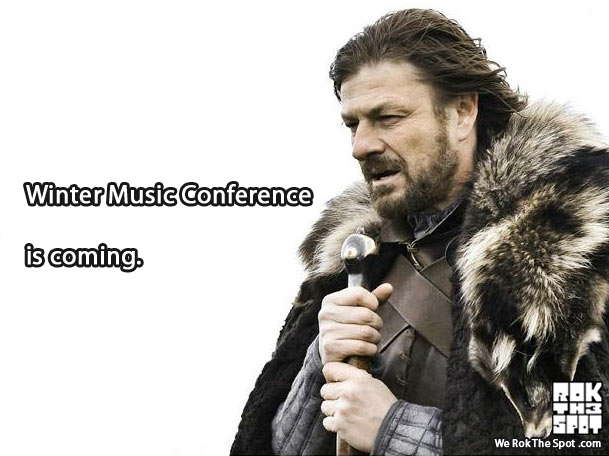 WMC!!!
Heres a look at some spots where we feel you should be doin the damn thang. Cuz we're getting doooooowwn, ya diiiiiiig?!
Wednesday:
Moombahton Massive @ Grand Central:
We fux with Moombahton, HEAVY.
To me it sounds like electro reggaeton and also party gods answering my prayers of bassy music that sessy girls can really get down to. Hot girls fuck with dubstep but with moombahton you get also get the girls that usually go out in heels and shit and make them act like releasing their inner chonga. If you've never heard it but enjoy having fun then shut your face and stop by. This is a who's who of Moombahton move makers. Im excited to see the Buraka Som Sistema mc set cuz I aint seent that before. Ive seen J-Wow spin before and he's dope. Im ru-heeeeeally hoping one cat who shall remain unmentioned comes through and rips shit. Moombahton Massive in Miami without him just wouldnt be right. Sandungueo!!!
* I also want some fukkin Nada empanadas and Smoothie Wolf.
Check this out in the mean time:
Nadastrom x Sabo – HARD Miami Moombahton Massive Mix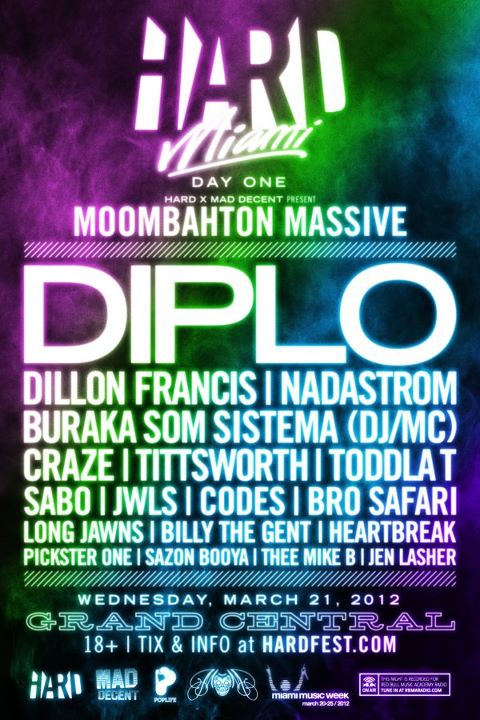 Thursday:
Smog vs Basshead @ Mekka
Fukkin ay, dawg. Really? This needs no type of explanation. I guess this is dedicate to the folks that swore dubstep was a trend and would only last a few months. Sucks to be you. Years later we still have this going on.  All I can say is get there early cuz it will sell out and be packed as fuck. Smog and Basshead dont mess around.
More bass than you'll know what to do with. Rill tawk.
*Much respect to Juan Basshead for holding down Miami forever.
Friday:
* Fools Gold rap party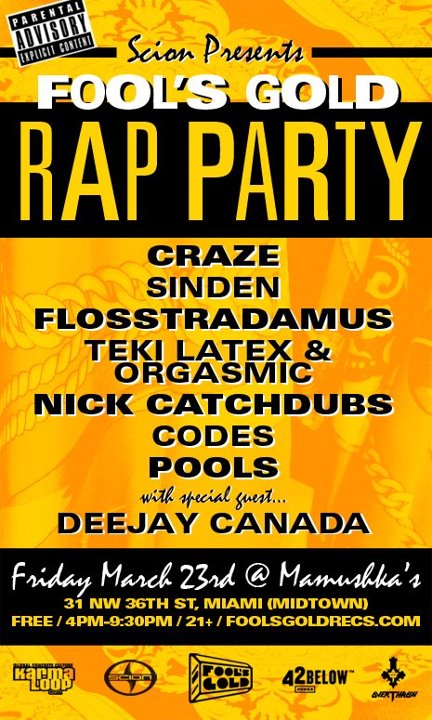 Future Sound of Breaks – 10yr Anniversary @ Mekka
This lineup is too intense.
Much respect to Mr Glynn Morgan and his crew for continuously putting together top notch madness.
Oh yeah, ARAAB MUZIK!!!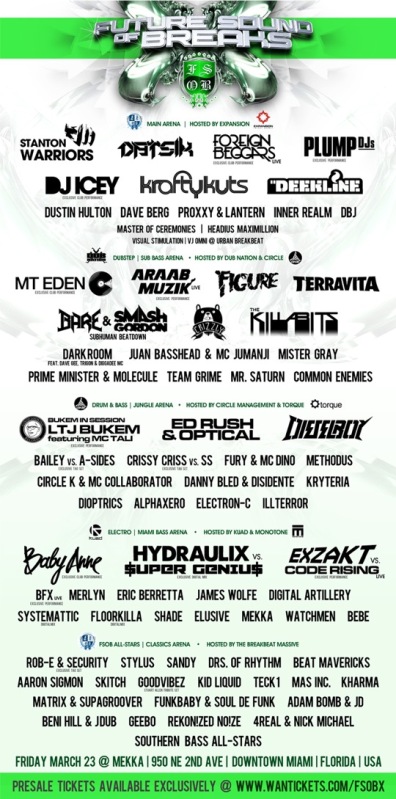 Never forget…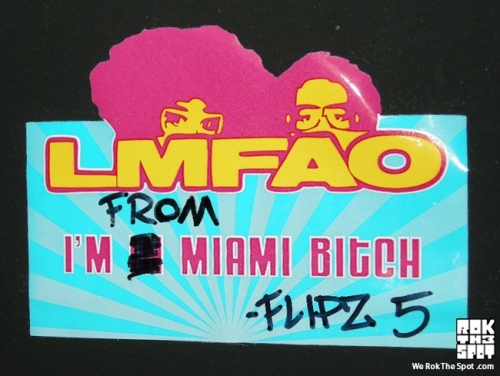 *Keep checking for updates!!!
April 24, 2010 | by
flipz5
|
Miami
,
Uncategorized
|
2010
,
craze
,
dj
,
living
,
rok
,
room
,
spot
,
the
,
tv
,
white
,
wmc
,
yoyi
|
No Comments
Heres some footage (shot by Yoyi of LivingTV) of Dj Craze gettin busy at the Bang Bang party during WMC 2010. For me it was one of the most anticipated parties. As expected, shit was rediculouuuuuuuusssssss!
If you enjoy the presence of beatiful ladies and a party atmosphere, that was the place to be. I spotted a few pornstars in the place to be. By the end of the night the club was paaaaaaacked. Also heard from a few people that some left their own parties to hit up BangBang. I dont blame them, it was the official jammy jam.
Cant wait till next year!
Our local Dj > your local Dj
*On a side note, the way i had to beg to get this footage you'd think I was asking for the secret to life. Thats why it took so long to upload.