September 7, 2011 | by
flipz5
|
dance
,
dubstep
,
events
,
Miami
,
music
,
photography
,
Rok The Spot
|
Andy C
,
Armanni Reign
,
blackout
,
DnB
,
Eve
,
Juan Basshead
,
Jumani
,
miami
,
rok the spot
,
White Room
|
No Comments
Andy C, Armanni Reign, 16Bit, Juan Basshead at Eve in Miami,FL
full photo gallery here…
*** Special shout out to Juan Basshead. A lot of people would've easily bailed and said fuck it, good luck and good night. But he acted immediately and took control of the situation. If there was a Bass Music Mayor for Miami its definitely that guy. ***
I was really looking forward to this jam. Usually it's Purdy Lounge on a Sunday night before a holiday cuz its popping. But not that night. NOPE! How are you just gonna miss Andy C and Armanni Reign? Whatthefuckisyoproblem?!
I caught part of Danny Bled's set, hes kind of an unsung hero I think.  Juan Basshead put on a dope set as usual, he always switches it up. Jumanji went off during his set, Sopheye and Nome jumped in as well.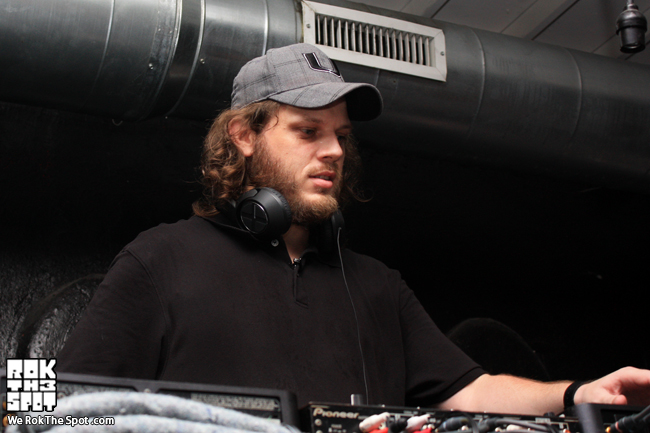 16 bit had been here before at Vagabond a while back but I missed it. This time around it was only Jason (Drt) but it he was rowdy enough for both of them.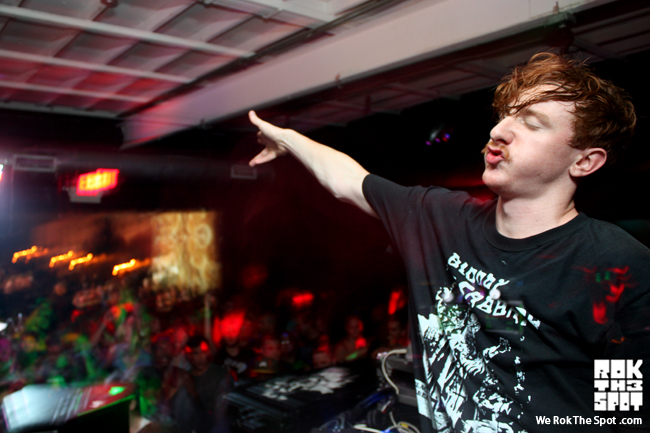 It was HOT. AS. FUCK. 16bit made the crowd get moshy for a while and suddenly the power went out for blocks. Everybody is blaming him, thats fine (it wasnt actually his fault). All the lights were out for blocks from Vagabond to Karu and Y and a few blocks past Eve. Thats not really an area you want to get stuck in the dark in btw, at least not alone.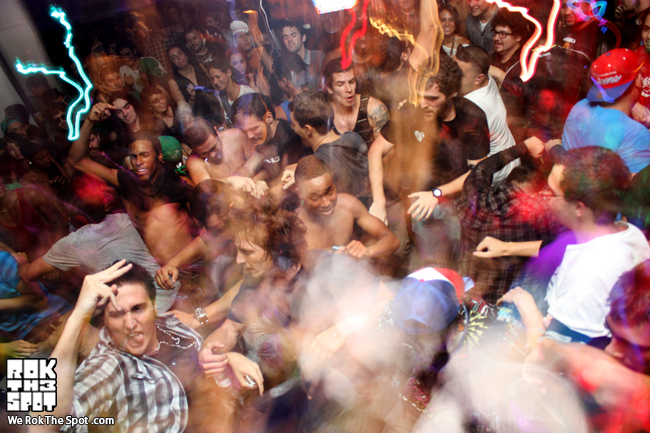 "And at the 2nd hour of the morn Juan Basshead said, let there be light!", … and a power generator was ordered.
Everybody remained calm the entire time which was good but a few people ran out of patience and left. About 45min hr later two FPL trucks stopped a block away and started checking shit out. I asked one of the dudes on the situation and he said it didnt look good.
I was getting tired of waiting (I was also 3rd world thirsty) and I was about to leave. But Juan told me that the generator would arrive soon and that I had to stay and document it. Touché.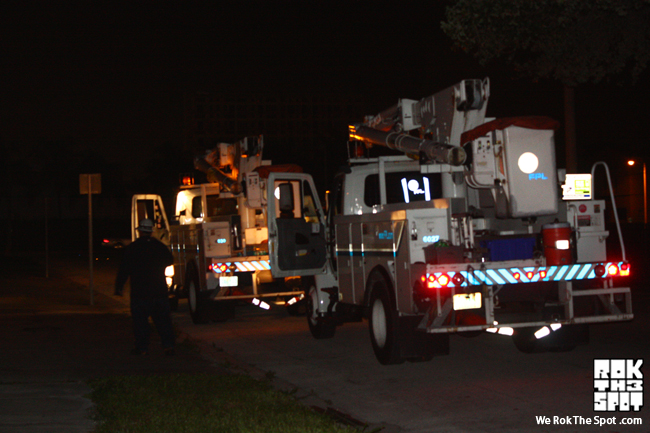 Around 3am the generator arrived and the music was blasting one mo'gain. Andy C is a fukkin monster. Im saving up to buy robot legs so the next time he comes down here I can keep up w/his set. The only reason he's called "The Executioner" is because 'He's gonna play shit that'll make you dance till your feet literally fall off and then you'll contemplate ripping someone elses legs off and attaching them on your torso so you can keep dancing"  sounds a little too murdery and its a very long nickname. Armanni Reign is also a beast, a certified pro. Andy C and Armanni were a lethal combo that night. I know people were tired but they had everybody moving nonstop for almost 2hrs, until about 5am. I was sober as fuck the entire night and had a blast.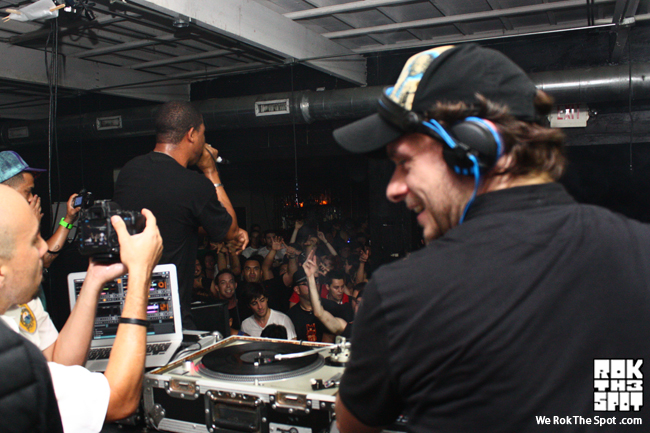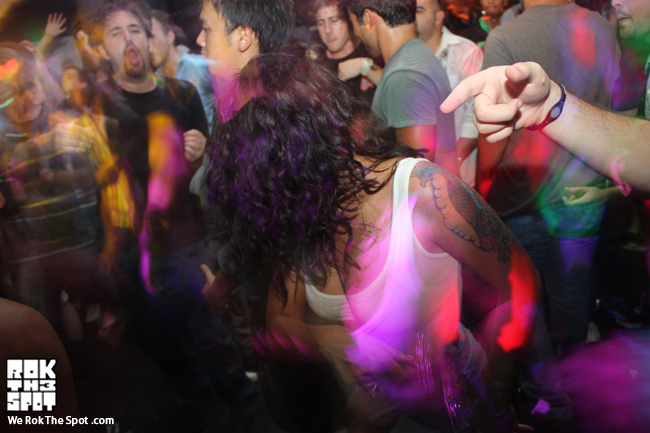 Also. It was HOT. AS. FUCK!
Literally dripping sweat just from standing in the same spot kind of hot. I hope everyone took a shower  when they got home. Nobody wants to be friends with anyone that goes to sleep with level 5 swamp crotch.
And Yo Jason from 16Bit is fokkin roooooowdy!!! This guy stage dived off a 7ft speaker into about 9 people. There were plenty of people there its just that they had scattered because everyone was dancing. He didn't give anyone time to form a landing pad to fall on though. He hopped on the speaker, signaled people to come closer waited 3 seconds, and jumped. It looks like he made it about 6inches from hitting the floor but he popped up and all was well.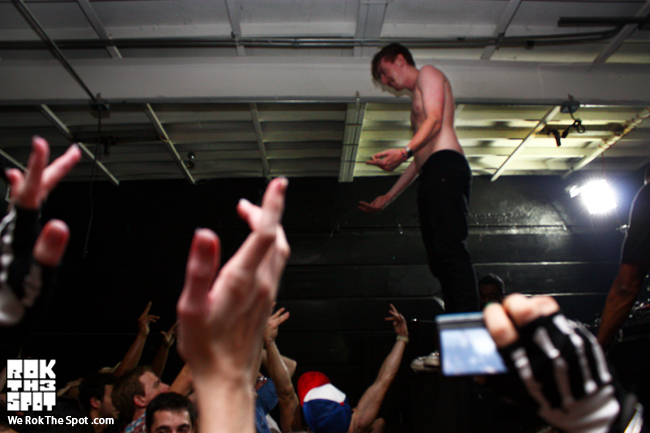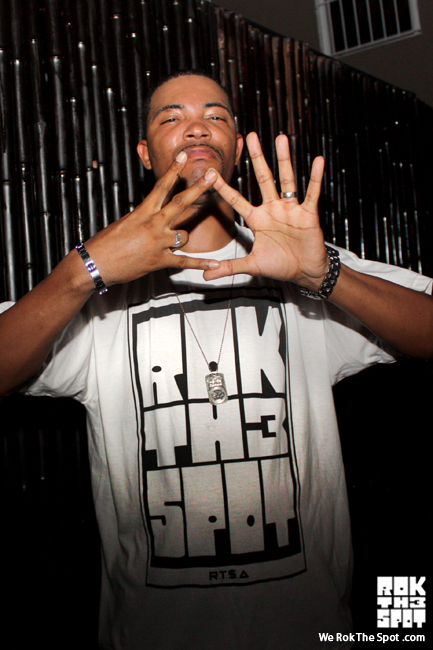 Armanni Reign reppin Rok The Spot. thx homie!
That night, it was dark. It was hot. It wasn't hell. It was amazing.
As I stood there drowning in sweat I thought, fuck, Im so lucky to be a part of this. It was well worth the blackout.