August 2, 2012 | by
admin
|
Miami
,
music
,
photography
,
Rok The Spot
,
video
|
birthday
,
grand central
,
Just Blaze
,
miami
,
photography
,
rok the spot
|
1 Comment
Just Blaze came thru for our homies Yoyi and Frizko's birthday. Good times with good people. Did a little pre-partying at the Doubletree Grand Hotel for cakes and drank. Plenty of animals were at the show. And shout out to the 4am space cake.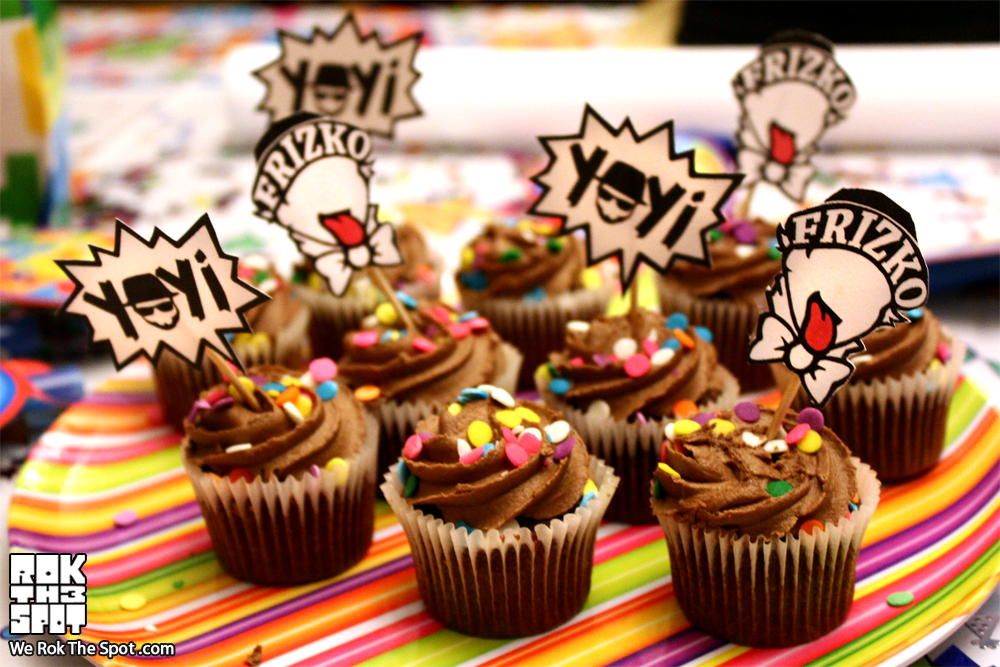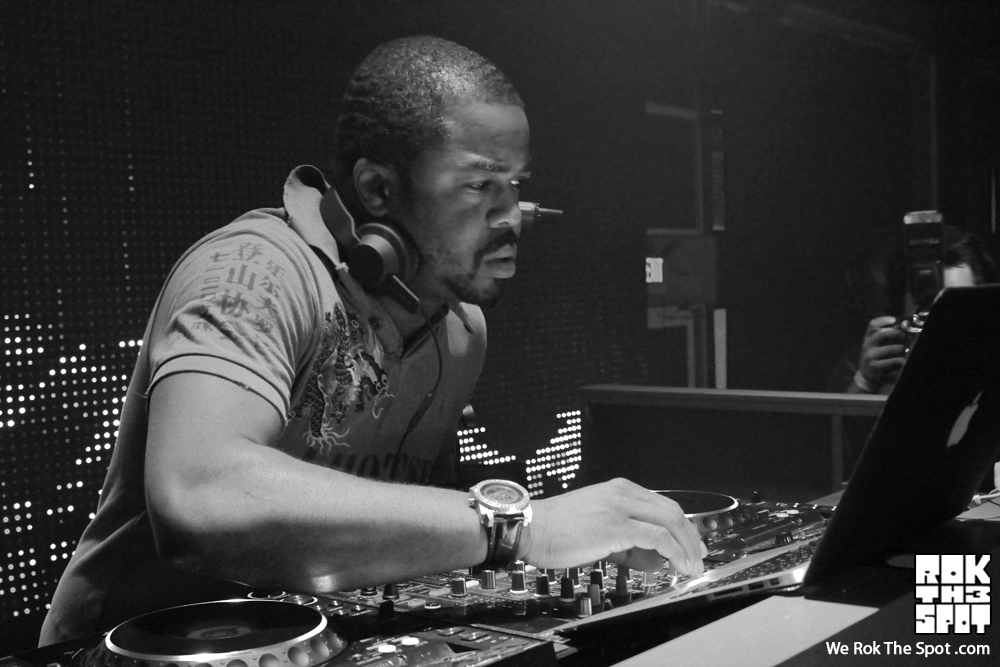 Just Blaze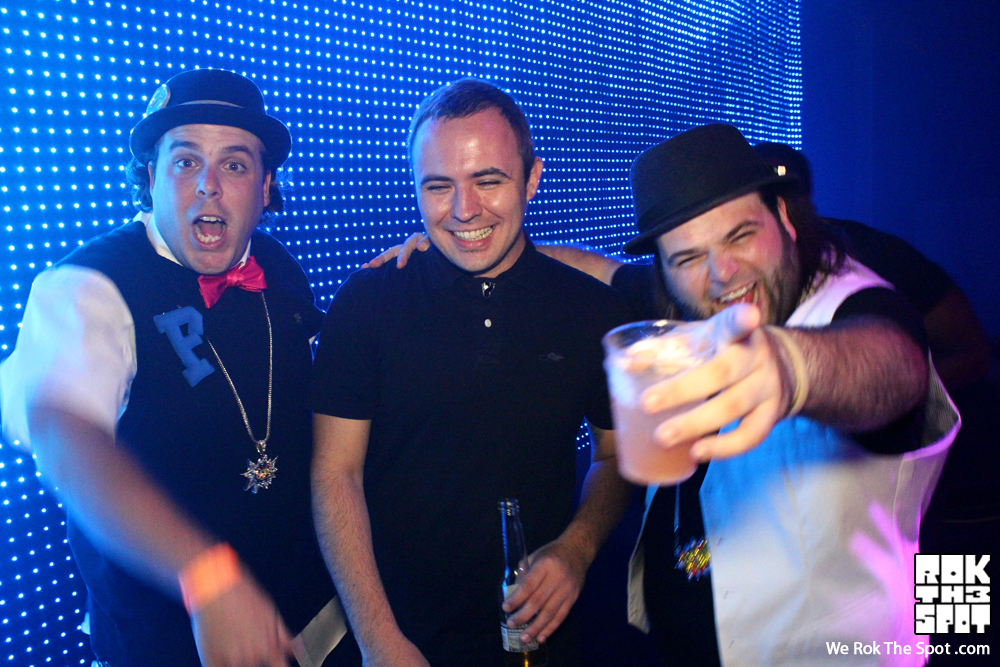 Frizko, Jake Jefferson & Yoyi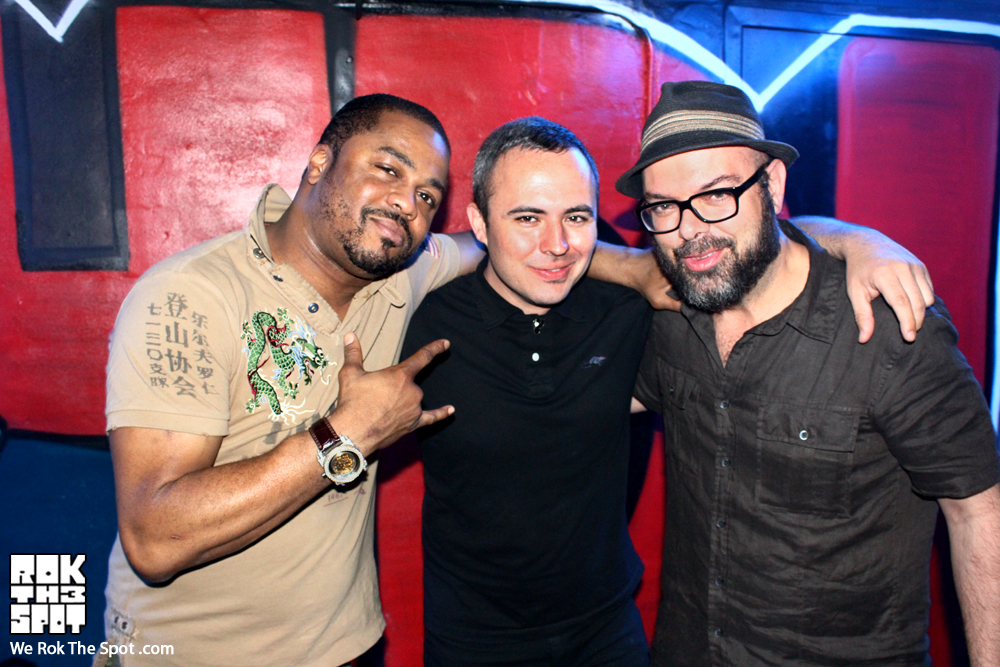 Just Blaze, Jake Jefferson & Aramis Lorie
May 31, 2012 | by
admin
|
dance
,
events
,
hip hop
,
Miami
,
music
|
birthday
,
Frizko
,
grand central
,
Just Blaze
,
miami
,
rok the spot
,
yoyi
|
No Comments
Yep. This saturday is indeed on and popping.
Just Blaze is spinning his first non-WMC show for our homies birthdays.
We shall celebrate the Yoyi's and the Frizko's respective birthdays collectively.
I shall be recording video, maybe some pictures and drinking the alcohol. Maybe none of them or all of them at the same damn time.
We've known these cats well over a decade. Fun times shall be had by all.
Just Blaze is as dope a dj as he is a producer btw.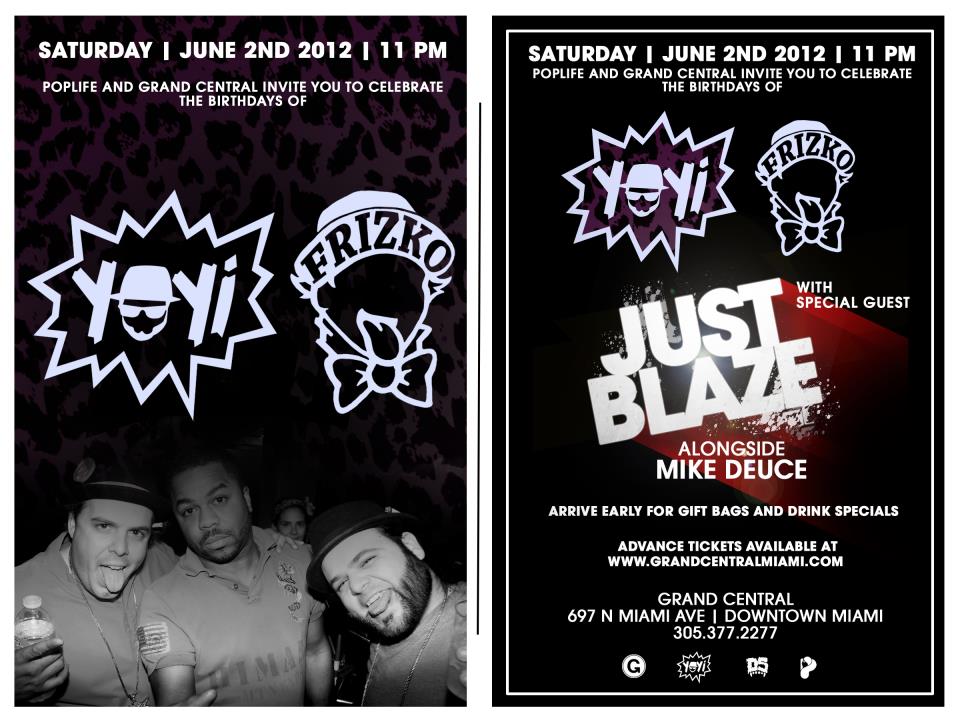 December 3, 2011 | by
admin
|
dance
,
events
,
Miami
,
music
|
birthday
,
Bro Safari
,
Dave Nada
,
David Heartbreak
,
dj craze
,
grand central
,
Matt Nordstrom
,
moombahton
,
Nadastrom
,
Party
|
No Comments
Since the day I heard of this line up I was counting down the days. The first major Moombahton party and they set it the fuck off! Ive been listening to Bro Safari's moombahton mixes like crazy. David Heartbreak's "The M7″ is dooooope. And of course Nadastrom's done been doing the damn thing. I didnt catch JWLS set but at least I saw his debut at Vagaond.
One of the reasons I was excited was because Craze had been hyping up a Nica's in Paris scratch routine (I take credit for naming that there) but two things happened.
1) It still isn't complete because he's been touring like crazy with Yelawolf for the Hard White tour. They recently did Jimmy Kimmel, Jimmy Fallon and Conan O'brien shows!
More importantly…
2) Beer ended up drowning Craze's laptop. Its was bad.
Real fukkin bad. I was walking passed him on stage and noticed he was kind of inspecting the laptop. I had no clue what was going on yet. But then he turned the laptop to the side and it looked like someone had opened a faucet. My face was one of terror. The face the mother of a gold medal caliber gymnist makes when her child staggers ever so lightly after sticking the landing. Will it be enough to score higher than that nearly perfect Russian sensation? Yes. It is.
Apparently there was a beer sitting on the table above his bag and the bass knocked it over, spilling thru the bag and onto his computer. It seems plausible but its also some fuckin bullshit. I thought Craze was gonna kill someone but he kept it together and just kinda did a patented Craze shrug 10pts on maintaining composure.
The party kept on poppin.
*I danced my pants off kind of. My belt from 14 yrs broke and I had to do some quick drunken belt surgery to hold it up. Im a magician.
**Learning how to use a new camera while you've been sippin a little too much is counterproductive. But there's no time for crying, you gotta step up to the plate and handle biz.
This was indeed a historic night.
full photo gallery here…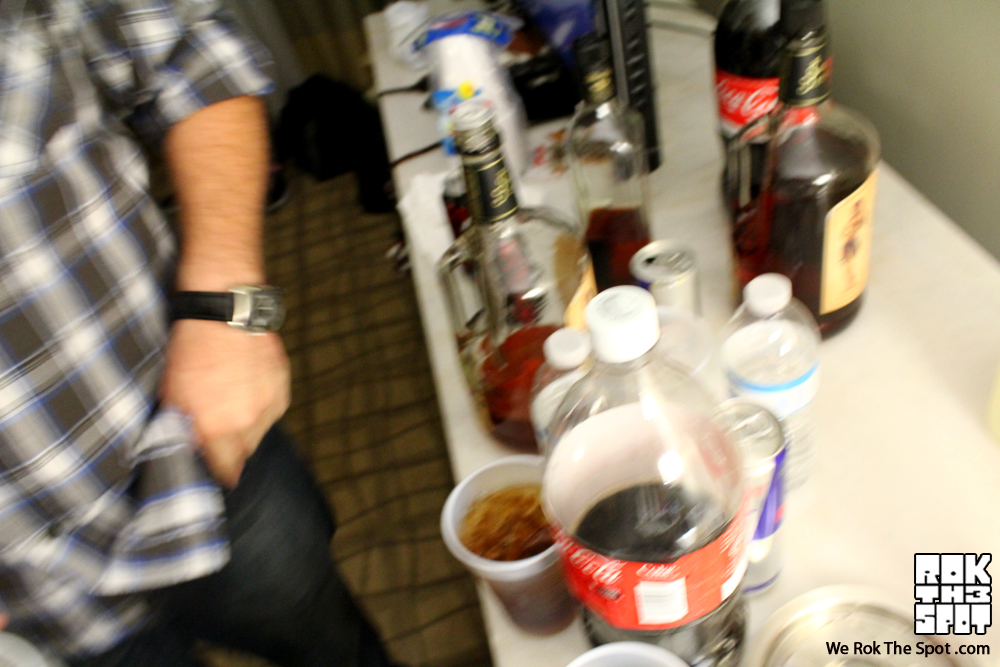 I met up w/Yoyi and the crew to pregame. Nikki's was also celebrating her bday at GC. I only had 2 dranks in 20 minutes.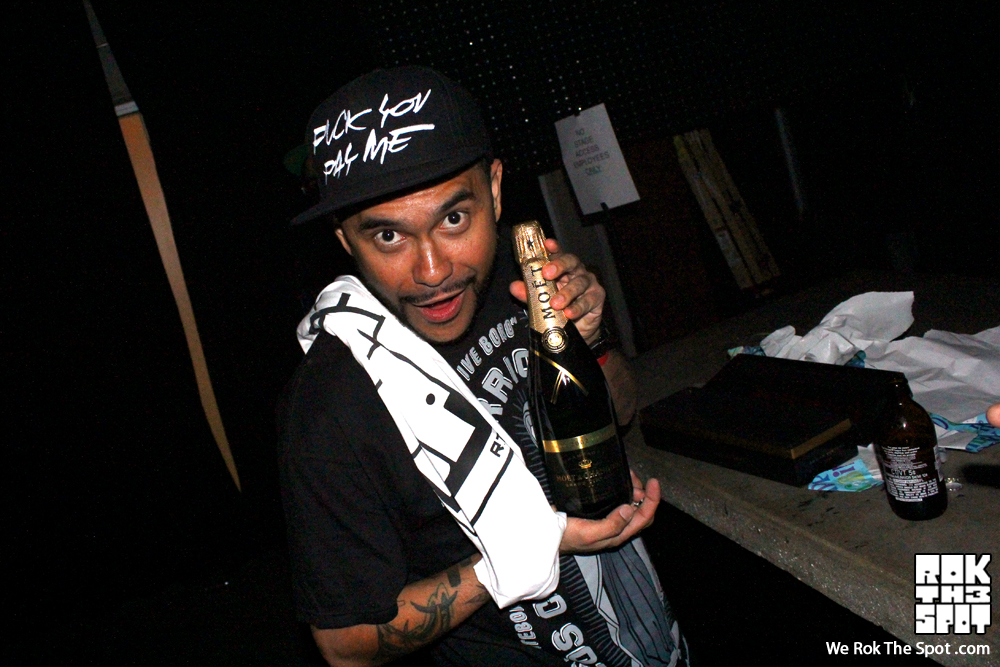 Andres hooked up Craze w/some birthday drank.
…All I gave him was a t-shirt.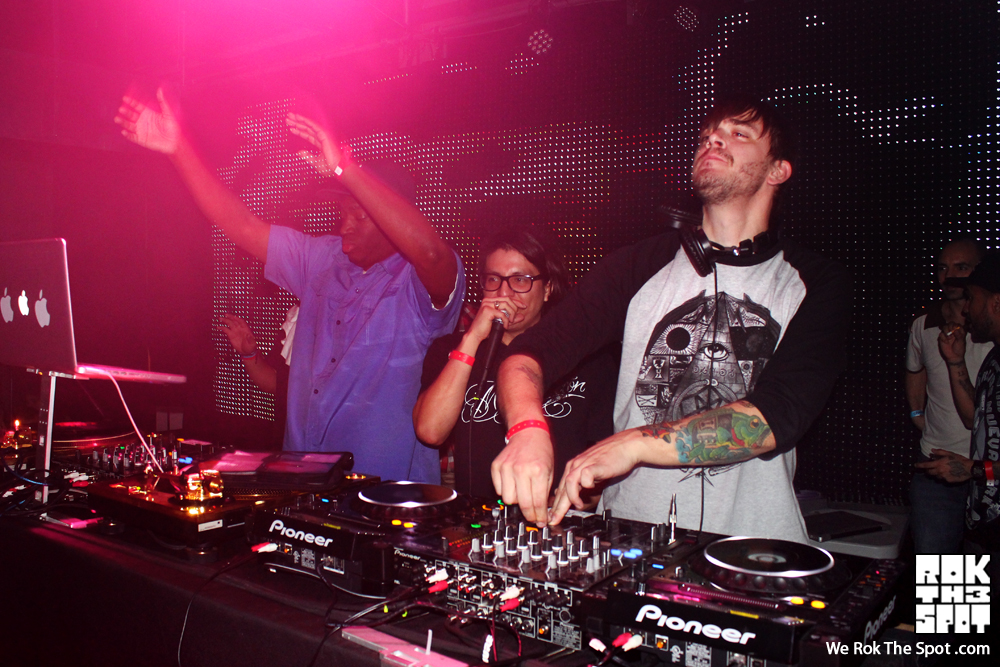 Dave Heartbreak, Dave Nada of Nadastrom and Bro Safari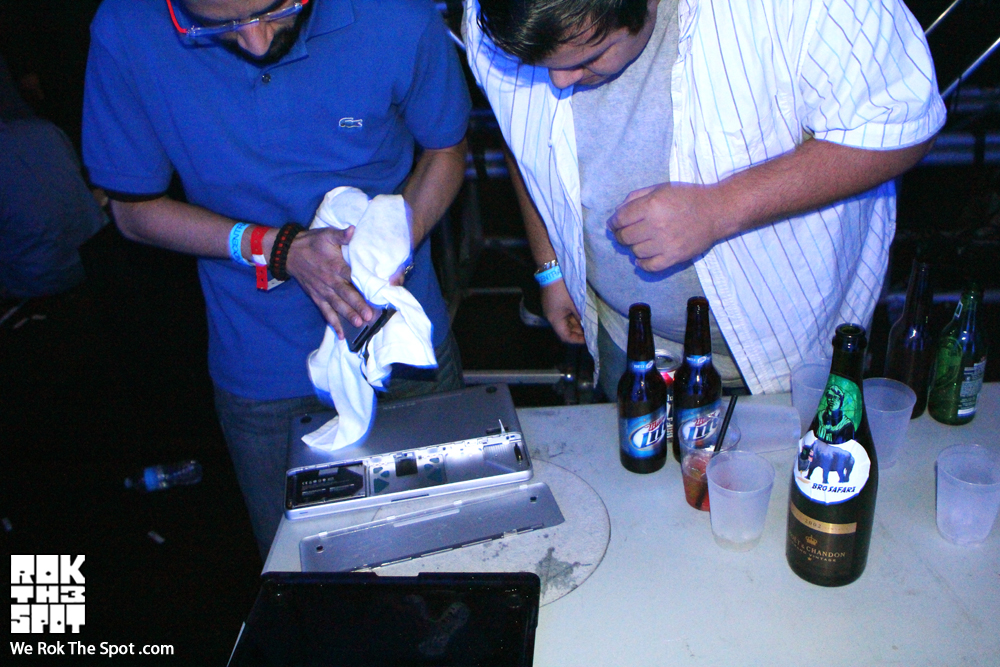 The Dr trying to perform surgery on Craze's laptop. It slipped into a coma that night -_-
*Check out Bro Safari's new line of premium champagne!!!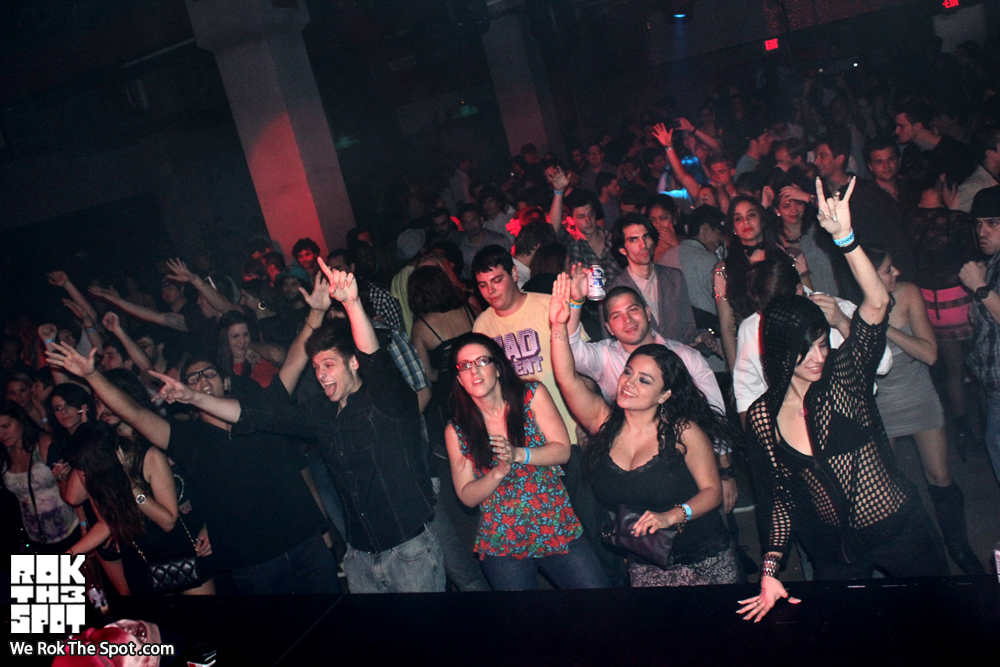 Back to the party!!!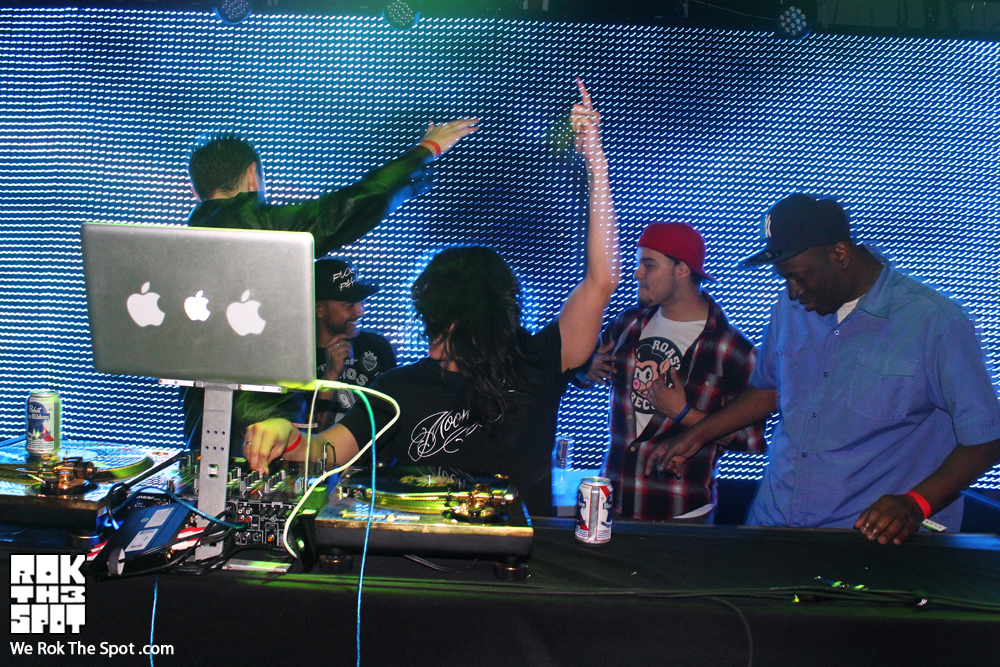 Nadastrom, Craze n Heartbreak jammin out.