Holee chet that big ass bird really almost just snagged that little dude.
You see what happens when you take your eyes off your kid?!?!
Muh'fukkin eagles come swooping down from the heavens like "Ok, fuck it. I'll take it."
December 11, 2012 | by
admin
|
art
,
dance
,
flipz5
,
funny
,
Miami
,
photography
,
Rok The Spot
,
video
|
alien
,
fish eye
,
Jessica Rivas
,
photography
,
rok the spot
|
No Comments
I arrived on planet Earth a week before Art Basel. I met up with space meow Ms Jessica Rivas. We wandered the beach and she captured some excellent footage.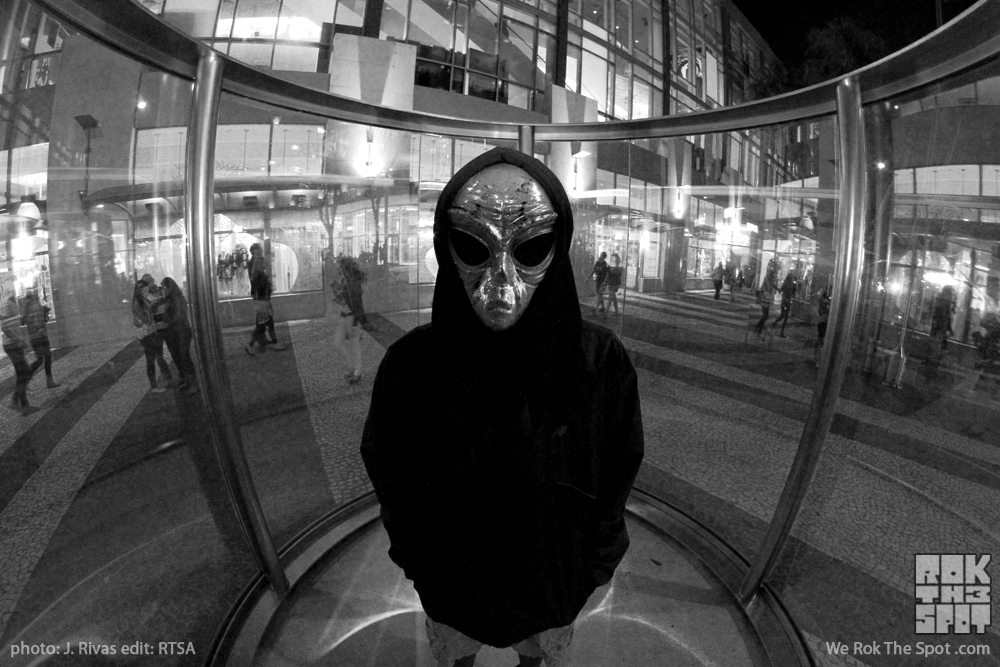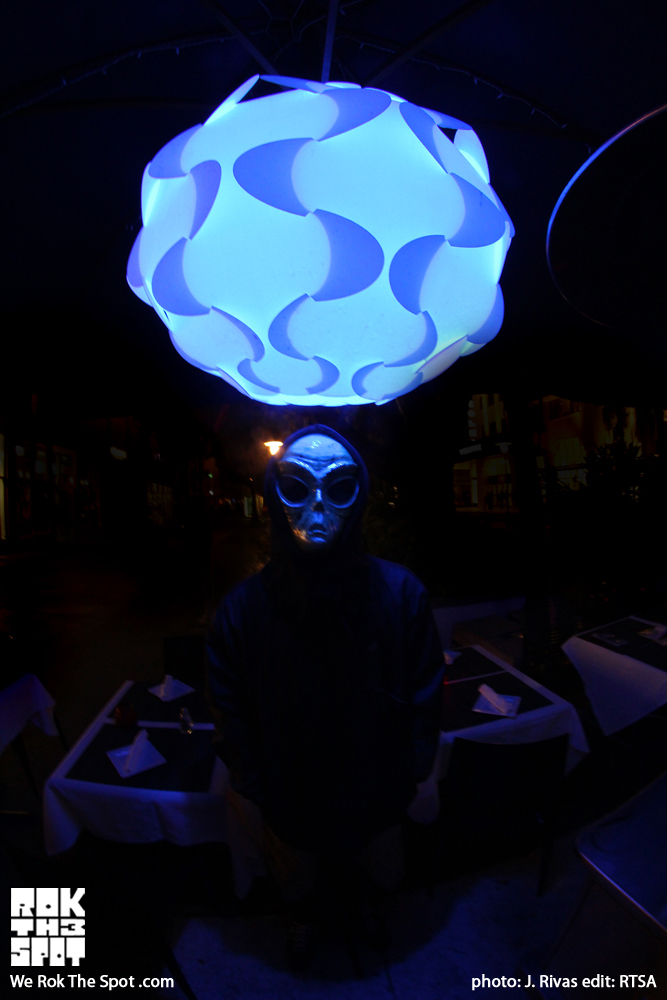 We walked around and I manifested luminescent spheres for my own amusement.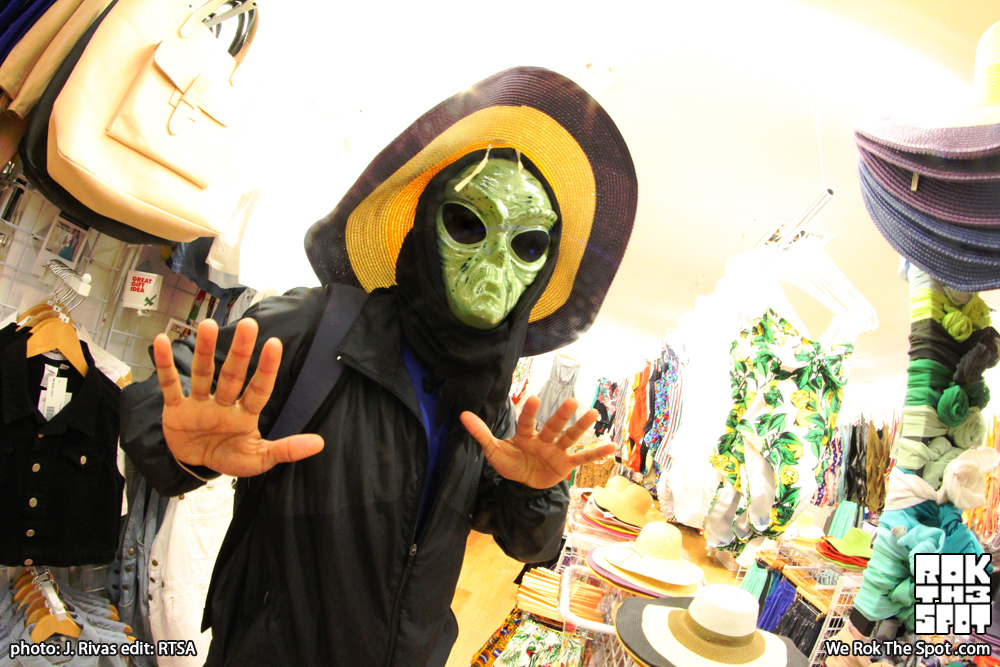 We went hat shopping. What do you think of this hat?!
Although theres no photographic evidence, Jessica inhaled a large pizza by herself. At the pizza spot we met a cool dude nicknamed "Lalo" w/ill custom Peruvian theme tattoos. Interesting fellow. And mad drunk.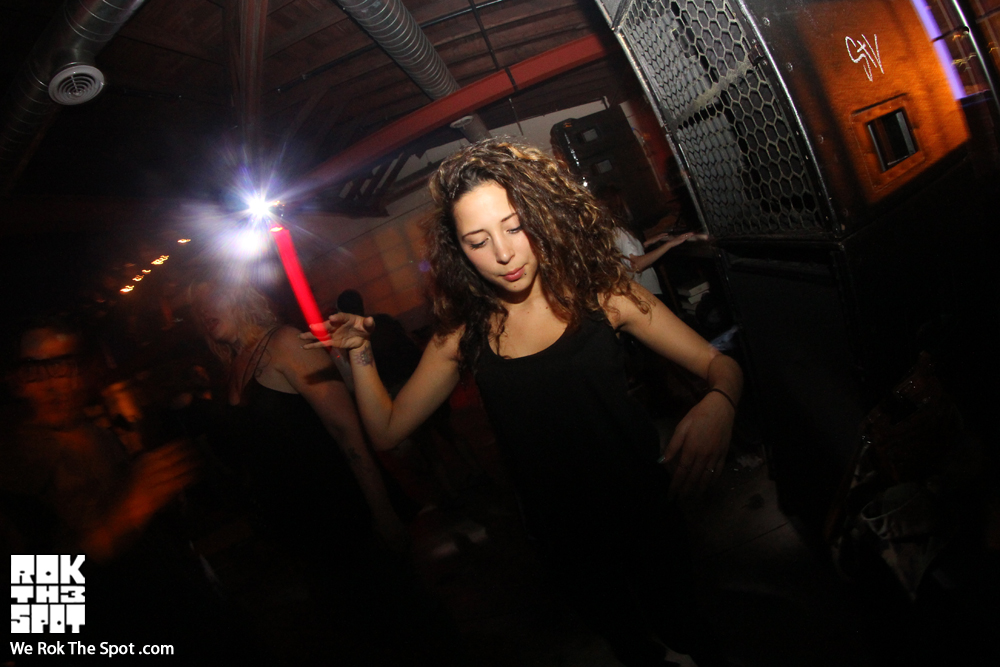 We went to da club for a little while after da beach. I got behind the camera and captured Ms Rivas groovin.
Billie Joe didnt approve of having their set time cut short to accomodate Usher's set at I Heart Radio's concert.
Terry Crews and Old Spice done did it again.
This video > the internet
"This is fukkin awe-some"
It really is, actually. This track hit home.
By Mr Oizo starring Marilyn Manson
http://www.youtube.com/watch?v=g4jwLjnP2-s
April 2, 2012 | by
admin
|
funny
,
Miami
,
video
|
facebook
,
feminism
,
Flipz5
,
hypocrisy
,
lulz
,
period blood
,
rok the spot
,
trolling
|
No Comments
Blast from the past.
Too funny. This is what happens when trying to keep it real on facebooooo goes wrong.
She could'a went off on previous posts buuuut she chose me. Pokemon. Seems I struck a nerve and chit.
I was having such a shitty day and right at the very end she turned it all around for me. THANKS FRIEND!
And trust, I took it easy.
Happy April Fools y'all.
For added 3d effects, here are the videos linked in this exchange:
Lil Jon and The East Side Boyz – I like dem guhlz
Spinal Tap – speaking volumes:
http://www.youtube.com/watch?v=F7IZZXQ89Oc
Randy Watson drops mic
http://www.youtube.com/watch?v=nHRERLEM2eE
And yes, she went on to twitter claiming she won an argument. With whom? I havent the slightest clue.
The most ironic thing about her calling me a misogynist is that she hosted Borgore for his 2nd Miami appearance. But his lyrics arent the least bit misogynistic. Not at all.
*Btw his first show at Vagabond was fukkin nuts. Id pay good $ to see that again.
The lesson here folks, dont be a fukkin idiot.
February 24, 2012 | by
admin
|
art
,
funny
,
Miami
,
music
,
Rok The Spot
|
album cover
,
cartoon
,
Diplo
,
girls
,
Mad Decent
,
Major Lazer
,
miami
,
Party
,
zombies
|
No Comments
This right here is a blast from the past.  Long ago Mad Decent held a contest to remix a Major Lazer song and/or album cover. My super producer skills were not on point back then so I went with what I knew best. Party fun time…or art related biz.
Personally, I still think this was one of the dopest covers in the contest. The voting system was very iffy and clearly I should've won and brought home the goods, buuuuut it was still fun.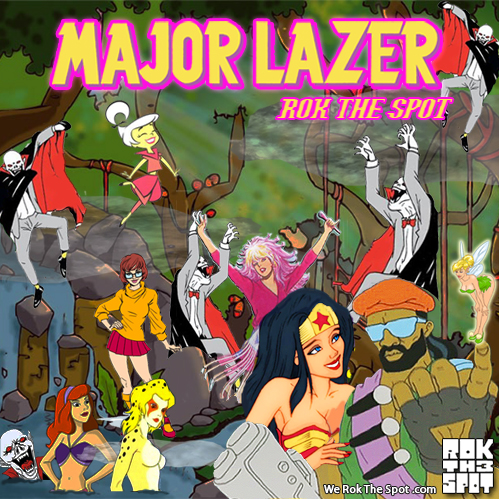 Concept photographer, Horacio Salinas.
See more of his work here…